It's just unreal, isn't it? We're about 6 weeks away from the end of this DECADE! Seems like only yesterday we were trying to figure out how to pronounce the "oughts", and now we're heading into the 20s. As you start planning your end of year activities and holiday arrangements, I wanted to share a couple of (hopefully) useful things.
Stock up on Supplements
Do you have a Health Savings Account (HSA) or Flexible Spending Account (FSA) debit card? If so, now is a great time to stock up on your supplements, before the benefits run out and your unused funds revert to your employer at the end of the year. Fullscript, my online dispensary, accepts both types of cards as payment. (While Fullscript is registered to accept HSA/FSA, please check with your plan provider to ensure that your supplements are included in your individual plan coverage.)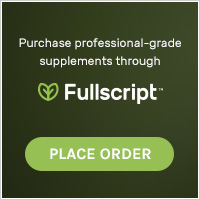 | | If required, contact your HSA/FSA provider to find out your supplement coverage and your account balance. |
| --- | --- |
| | Log in to Fullscript to order your products. You can order anything they carry, and it's always discounted off retail pricing, with free shipping over $50! If you don't already have an account, it's free and easy to make one. Just visit us.fullscript.com/welcome/elovelace  |
| --- | --- |
| | Enter your HSA/FSA payment card number at checkout, and you're done! |
| --- | --- |
Thanksgiving Pie Pledge: One Slice Only!
As a fun way to try to remind ourselves of the importance of staying balanced through the holidays, each year I host a Pie Pledge! Basically, we pledge that we will eat one normal-sized slice–or slivers of different pies, adding up to one slice–of Thanksgiving pie. (Aim for 1/12 of the pie = 1 slice). It's a Facebook event, so we can post photos of our pie plates to support and encourage each other! RSVP to the event to sign the pledge! https://www.facebook.com/events/593475084727790/
(And no, this doesn't mean you can eat unlimited mashed potatoes!) EXTRA CREDIT if your pie is gluten free!!!!
Wishing you a lovely and joy-filled Thanksgiving, however you celebrate!